This rice cooker meal is something I make whenever I'm really lazy, And I just want an easy, low-effort meal.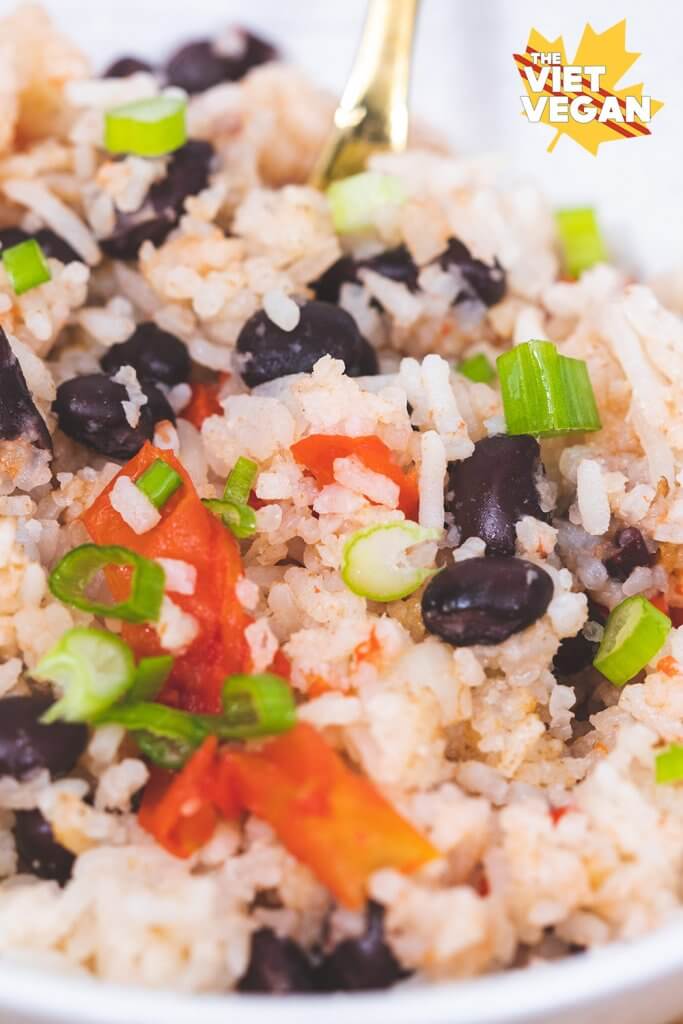 I've been in a bit of a creative rut lately, and in the hopes of persevering and powering through, it feels like I've been smashing a concrete wall over and over. Each time upon impact, I'm a little more bruised but stubbornly more determined to break through. Unfortunately, this tactic doesn't seem to be working all that well for me and I've had to accept that sometimes you can't just power through to get shit done. Otherwise the stuff that will get done will actually be shit.
You are watching: How To Cook Rice And Beans In A Rice Cooker
Read more: What To Make With Citric Acid | Guide to the Kitchen – Coral
So I've changed gears from trying to accomplish the more complicated recipes I've been testing to just taking a break and making some easy, lazy comfort food. Sometimes the best thing you can do is stop and walk away and come back with fresh eyes when you're ready. So here's me switching gears to something that's a little random and not quite anything I've done before. This is a general formula for one of my weird rice cooker meals, where I just dump a bunch of stuff into the rice cooker and hope that it turns out well when it's done. I imagine this rice cooker meal would also work very well in the instant pot, but I haven't tried it yet. My instant pot is significantly larger than my rice cooker, so that probably would have solved the volume problem I encountered in my video, but oh well.
You live and you learn.
See more: How To Cook Asparagus Without Olive Oil | Coral's Blog – Food Blog – Cooking Guide
If you want to see a couple other of my lazy, weird and fairly-carb-dependent meals, check out my latest video 🙂
A more detailed update on my general life/feelings to come!