A new way to enjoy cookie dough, no baking needed.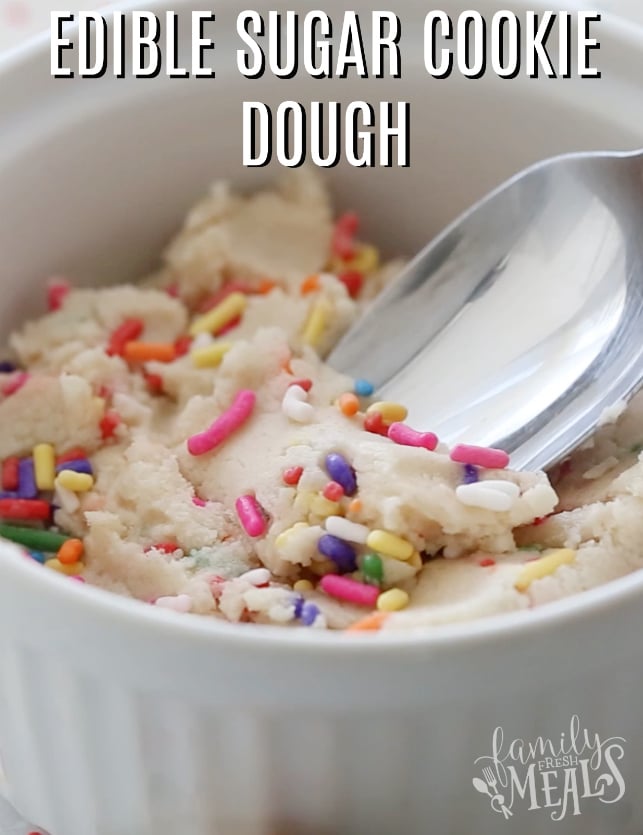 You are watching: How To Make Edible Sugar Cookie Dough
My Edible Cookie Dough Recipe has been a fan favorite for years. Because let's admit it: for a lot of us, dipping into the dough is the best part of baking cookies. And since we all know eating raw eggs is a bad idea, an egg-free dough that you can eat straight out of the bowl is the perfect solution.
So, since so many of you are fans of the raw chocolate chip cookie dough, I got to thinking maybe you'd like to try this trick with other kinds of cookie dough as well.
Read more: What Kind Of Cheese Does Chipotle Restaurant Use | Coral's Blog – Food Blog – Cooking Guide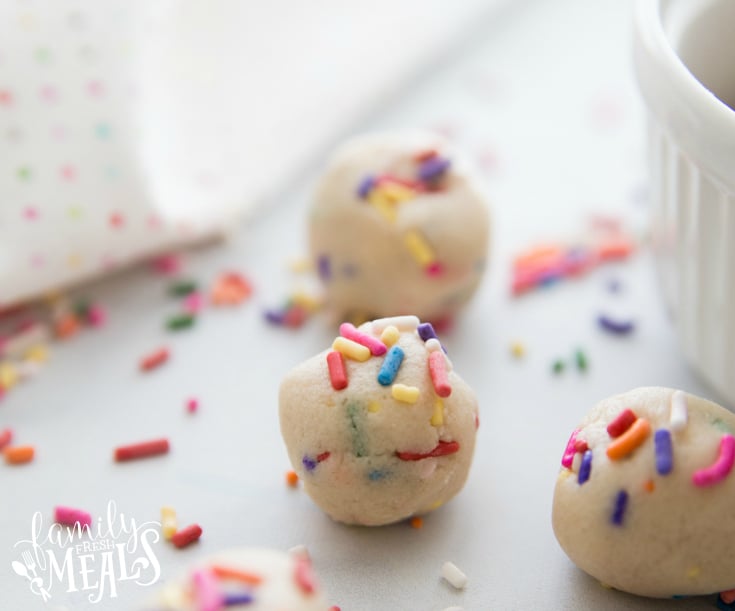 So I made a few quick tweaks to the recipe and whipped up a batch of Edible Sugar Cookie Dough. And sure enough, this version is just as satisfying to eat raw as the original. The buttery-sweet dough feels wonderful rolling over your tongue and melts right down your throat.
And if you miss the sprinkles that are the best part of a sugar cookie, no problem: just sprinkle them right on the dough before you spoon it up from the bowl. Why not? We're in uncharted cookie territory here – we can make up our own rules!
Edible Sugar Cookie Dough
Ingredients: ¼ cup salted butter, room temp ¼ cup sugar ½ teaspoon vanilla ½ cup flour (To eliminating any bacteria risks, by toasting your flour at 350 degrees F for just 5 minutes we kill off any harmful bacteria.) colorful sprinkles
Directions: 1. Using a hand or stand mixer, cream together butter and sugar. Mix in vanilla until well combined.
See more: How To Make Lemon Pepper Chicken Drumsticks | Coral's Blog – Food Blog – Cooking Guide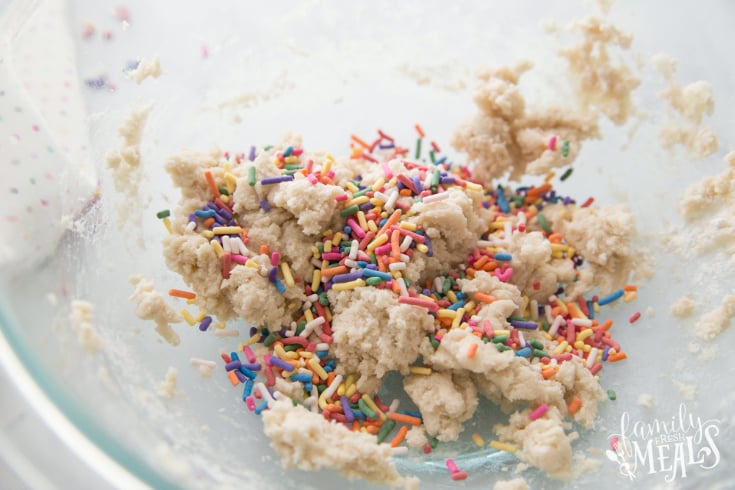 2. Finally, slowly mix in flour. Mix until dough forms. Stir in colorful sprinkles and enjoy!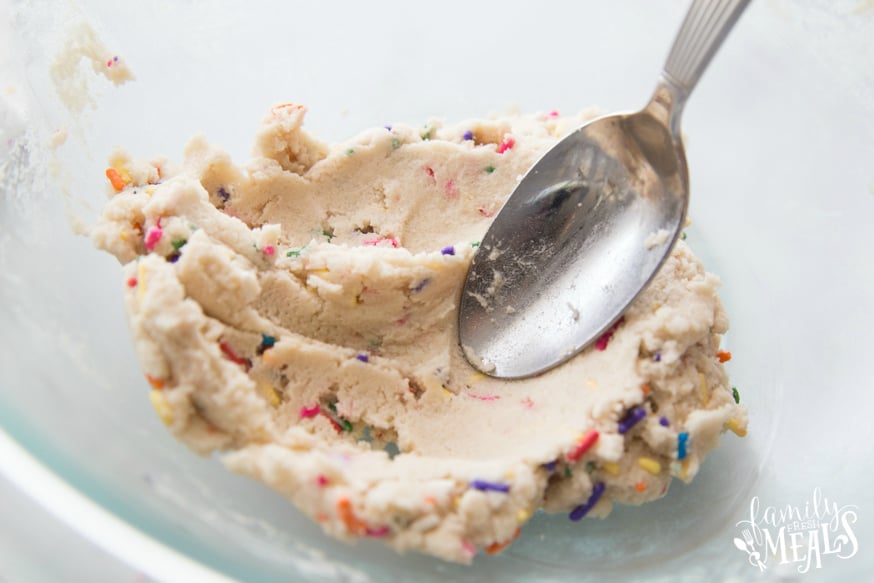 Do you love Family Fresh Meals? Never miss out on FUN new meals or Easy Lunchbox Ideas for the Family and SIGN UP to have my posts sent right to your inbox! It's EASY PEASY! Just CLICK HERE and enter your email!
XO Corey, Darryl, Big D & Little D

Read more: How To Make Banana Pudding Without Bananas | Coral's Blog – Food Blog – Cooking Guide